joy /joi/
Noun:Â  1. A feeling of great pleasure and happiness.
2. A thing that causes joy.
This week's assignment for the BBN 52 Project — in which a group of professional pet photographers submit photographic interpretations of a different theme every week — was mood. Since I had some shoots booked for the weekend I decided to let the assignment come to me this week rather than go looking for it, and when I saw the shot below from my session with Franklin the Welsh Corgi I immediately recognized it as the shot I wanted. It was unplanned, just me catching a glimpse of this amazing bond between dog and human, and so evocative of the joy that these two souls share.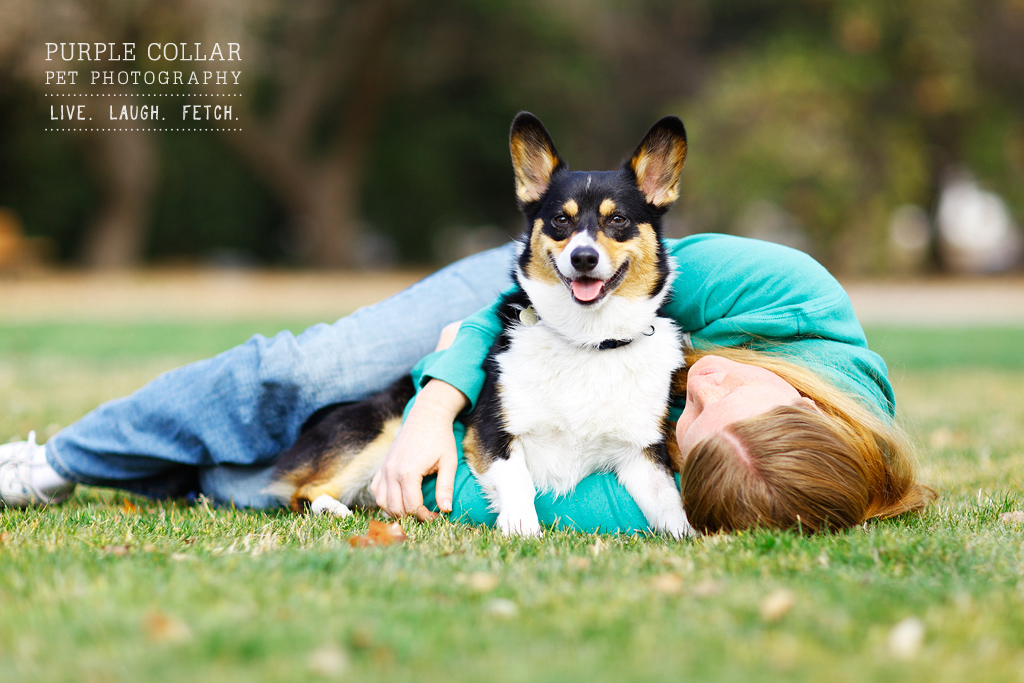 Because Frank is super cute and I can't help but share another photo of him, here's another shot from our session. If you want to see more, feel free to check out the full blog post with many more photos!
Like every other week, you can see the other group members' take on this week's theme by following the links until you end up right back here. This week I'm sending you over to the lovely Melissa of Blue Amrich Studio! Thanks for looking; I'll see you next week!