I'm part of a group of pet photographers that post an image or series of images every Friday that reflect on a particular theme as part of a "52 Project" — or a project to take a new photo every week for a year. Each photographer links to one another in a way that allows you to click through and view some great photos of some very cute pets.
Follow along by clicking the link in each post until you find yourself back where you started — here!
This week's theme — imitation — made me take a moment to reflect on the photos that I've admired and that inspire me as a pet photographer. One of those was a shot taken by a gentleman named Alexander Gardner of his Lab, Kody, looking back out of a rear car window, waiting for Alexander to get in the car so they could go on an adventure together. It's such a simple but joyful shot, and tugs at the heart of what I enjoy most about pet photography — the bond between pets and their people. So it's with a nod to Alexander that I gladly offer my own take on his shot this week.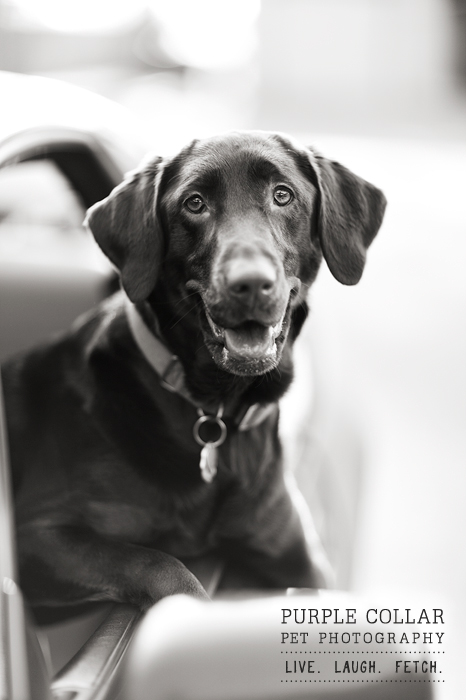 As this is a blog ring, we encourage visitors to see what the other photographers in the group have come up with. This week I'm linking to San Diego Pet Photographer Terran Bayer of Westway Studio. Terran, like every member of the group, does great work — so don't miss out on the chance to see what she came up with for this week. Thanks for stopping by!